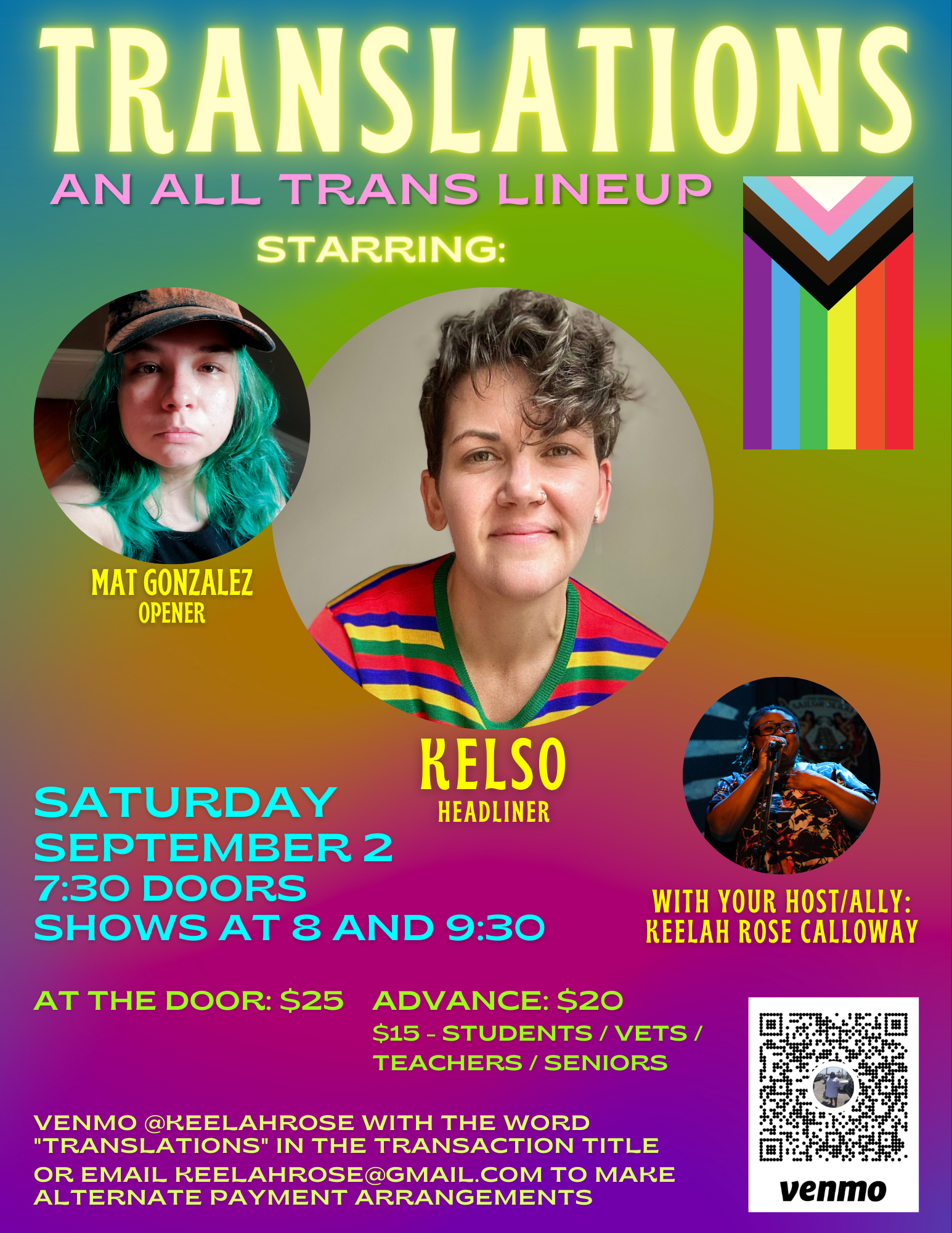 Mat Gonzalez (he/him) is a local transgender comedian and Downstairs comedy favorite. Mat's jokes about the joys and strife of newfound male privilege and modern dating will have you laughing all night!
Since beginning their stand-up journey in Washington DC and Vietnam, Kelso has been charming hearts and turning open mics into open relationships. Currently a Brooklyn based comedian, Kelso is probably a they/them, probably a they/he, maybe a he/they queer who will take you on a journey in gender, personality tests, and people just telling them silly things. 
In Brooklyn, they can be seen setting up shop with Comedy at Double (@comedyatdouble) every Thursday! You can consensually follow them @itsmekelso (only if you want to though, sorry, no worries).
Keelah Rose Calloway is a Californian turned Ithacan and a staunch ally of the LGBTQIA+ community. She is an award winning comedian who has headlined around the world and will soon be appearing in the Fingerlakes Comedy Festival taking place in Ithaca from September 28-30.