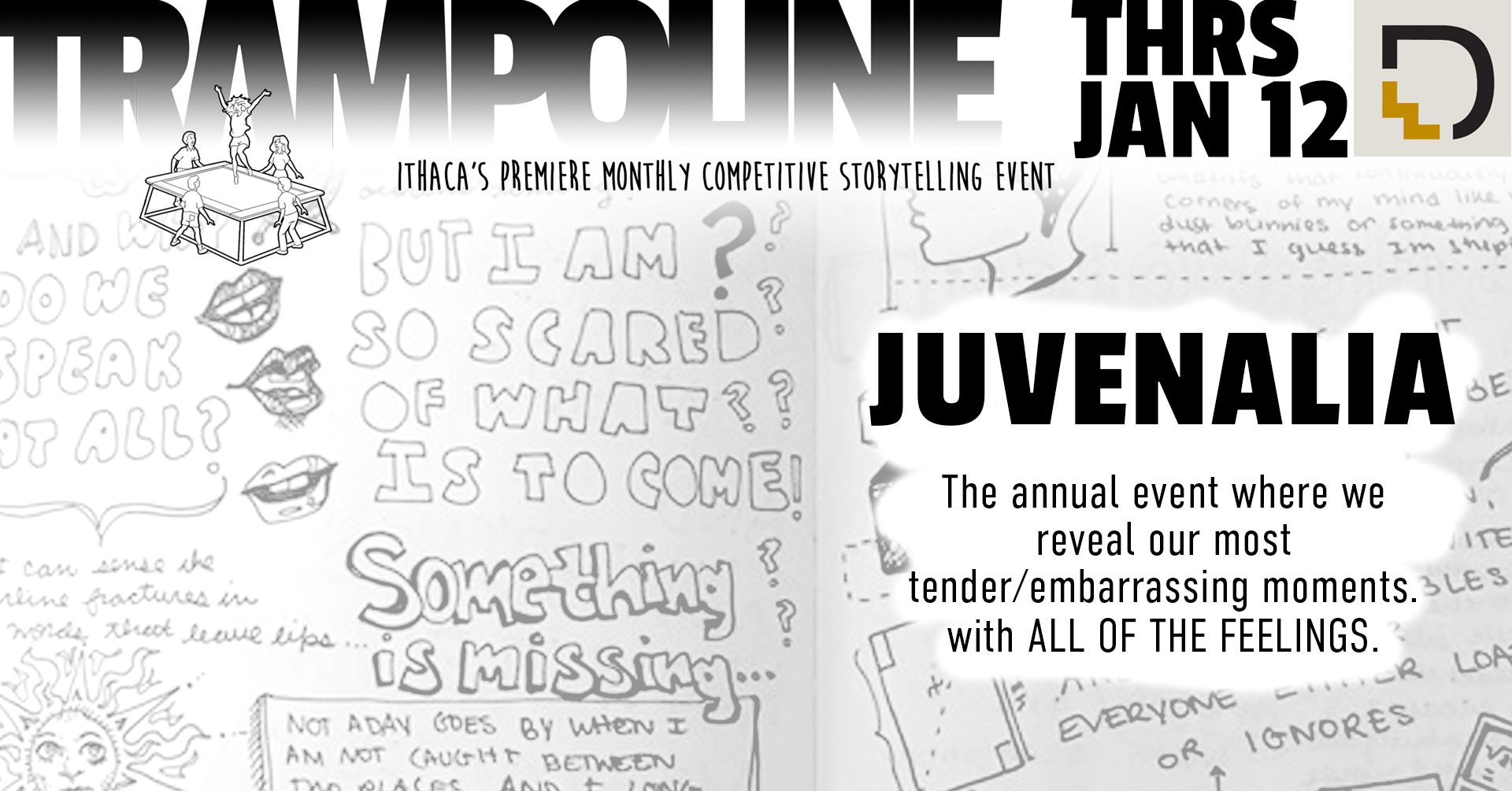 Show up. Sign up. Share your story.
The annual event where we reveal our most tender/embarrassing moments with ALL OF THE FEELINGS.
You are invited to bring in a piece of artwork, poetry, journal entries, or any artifact from your formative years to share along with a story. Or just yourself and your story.
This event will not be judged or recorded.
(You're welcome.)
$5 cover - cash at the door or card at the bar.