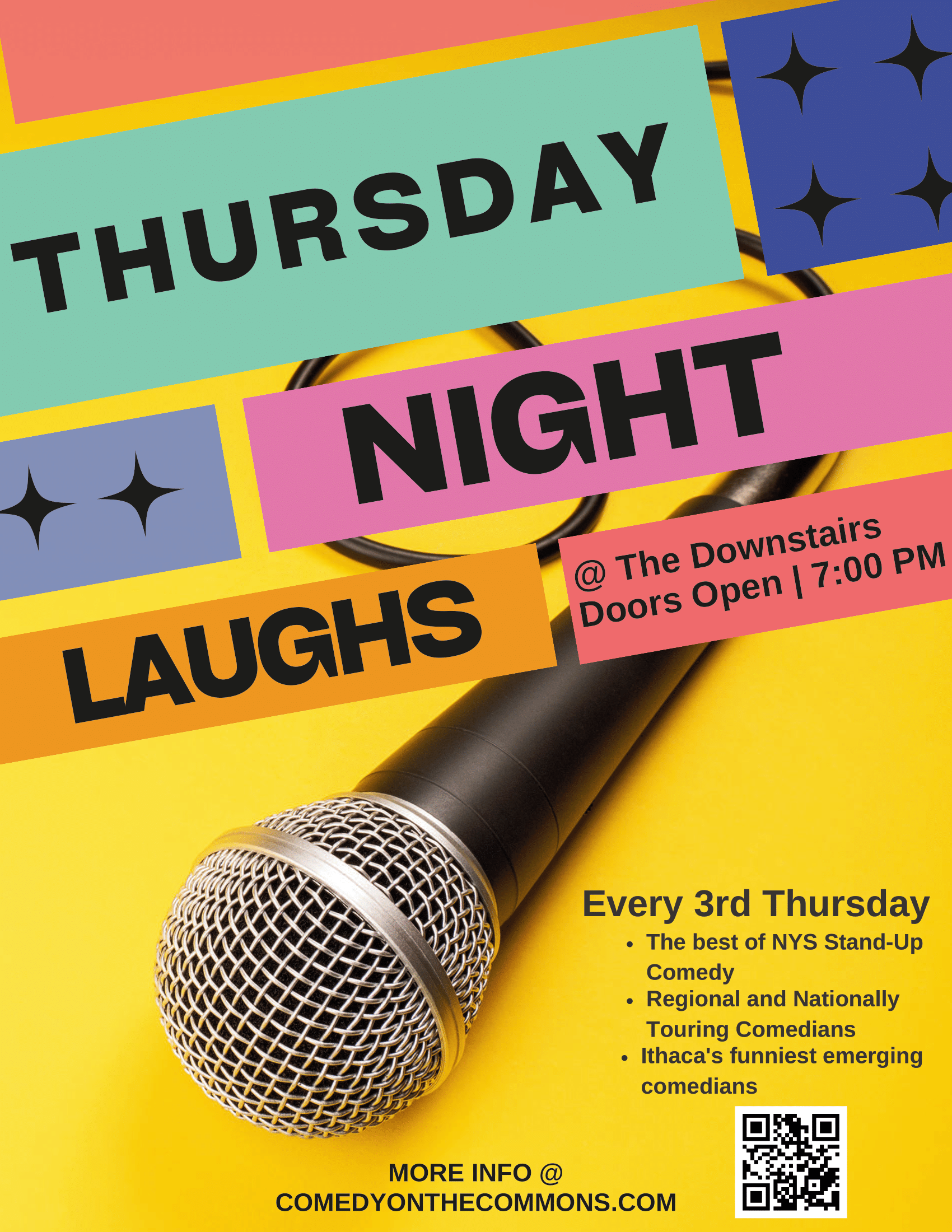 Get ready for an uproarious evening of laughter at "Thursday Night Laughs" on Sep 21, 7:00 PM, featuring a lineup of hilarious comedians including headliner Kenneth McLaurin. Don't miss the comedy extravaganza at The Downstairs, Ithaca!
A monthly feature showcase of the finest comedians from near and far, every Third Thursday!
Hosted by Upstate's favorite comedian, Kenneth McLaurin, this is a 5 Star show.