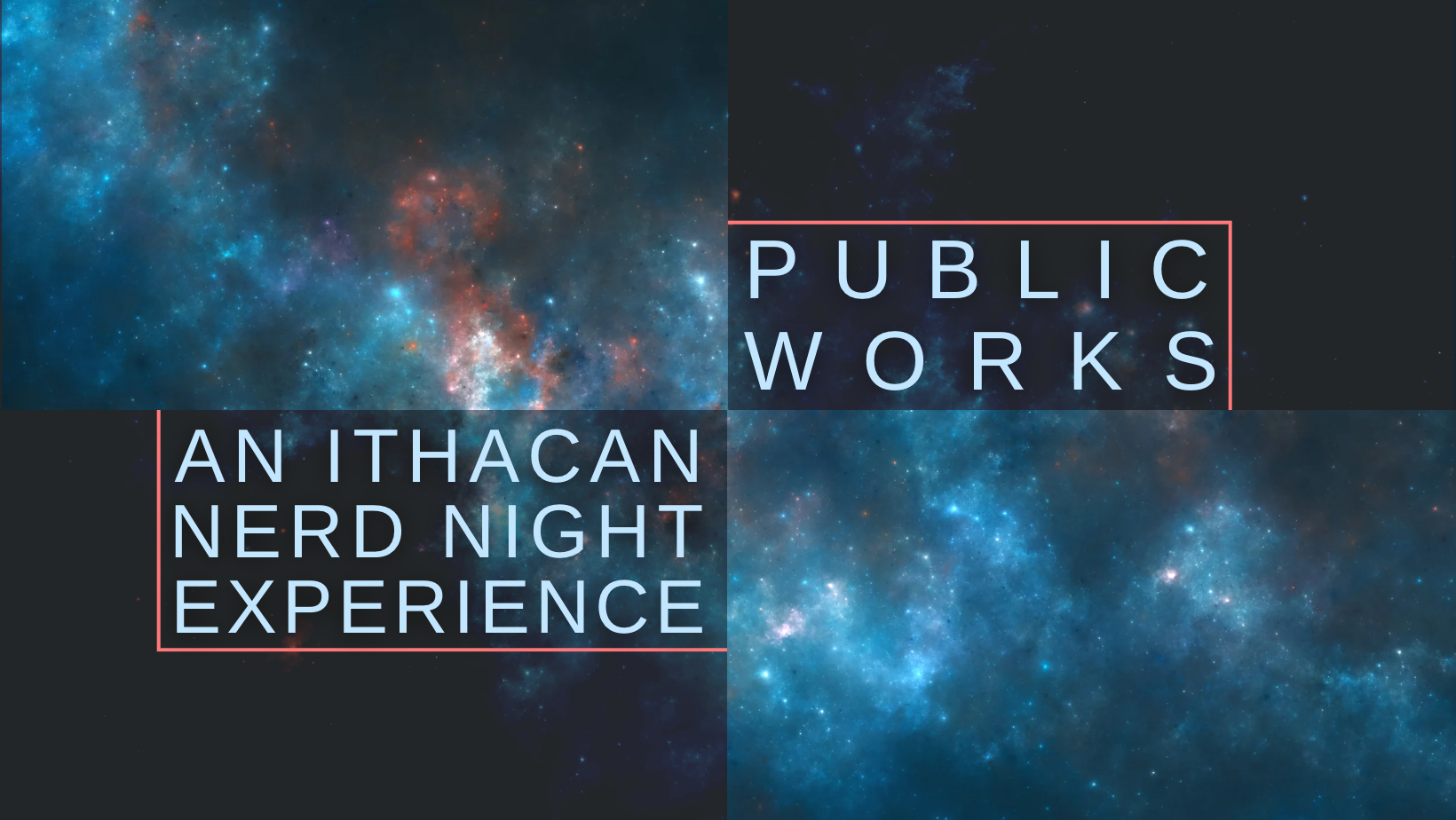 Public Works is free event in the style of Nerd Nite but designed just for Ithaca! We're bringing a variety of intellectually-stimulating presentations right to you for your entertainment and educational pleasure at The Downstairs. Come hear talks given by Cornell and IC graduate students, professors, community experts, and everything in between! Each session will feature one to three accessible talks, followed by a Q&A session where audience participation is highly encouraged but not required!
Bring a friend, make a friend, ask an expert, and drink a beer!
Go to https://publicworks.info/ for program info!