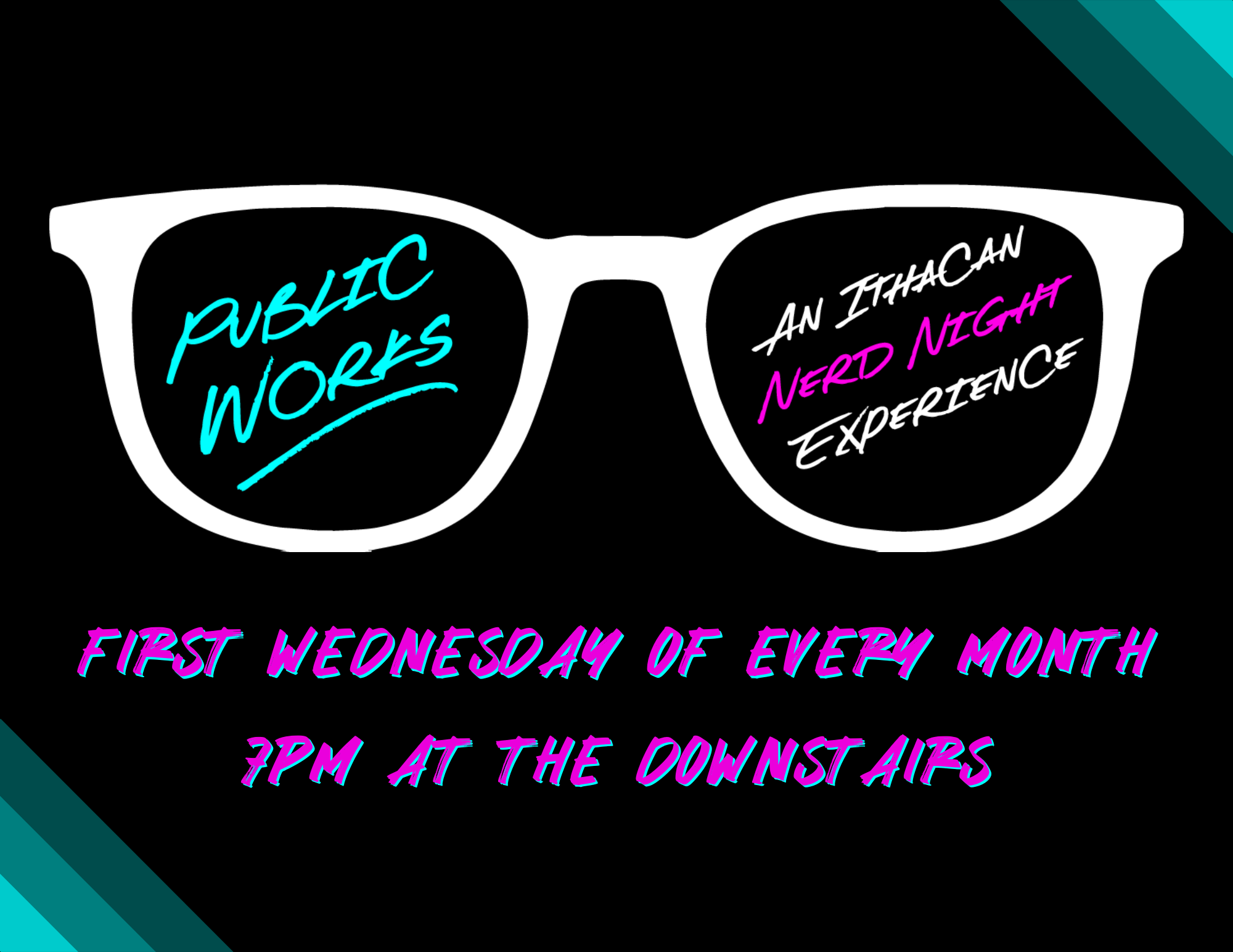 If you're thirsty and have always wanted to know about looking for space microbes on Europa, what medieval people really thought about dragons, how to make energy from alternative sources, or what a philosopher has to say about what the heck is actually going on, come to Public Works! It's a free event in the style of Nerd Night but designed just for Ithaca. We're bringing a variety of intellectually-stimulating presentations right to you for your entertainment and educational pleasure at The Downstairs. Come hear talks given by Cornell and IC graduate students, professors, community experts, and everything in between! Each session will feature one to three accessible talks, followed by a Q&A session where audience participation is highly encouraged but not required!
Bring a friend, make a friend, ask an expert, and drink a beer!
The February 1st Public Works event will feature 2 talks: 
A science talk:
"Falling Stars: A Cometary Journey from Fiery Omens to Icy Worlds"
by Megan Barrington 
Phd Student in Astronomy and Mastcam-Z Science Team Member 
Summary coming soon! 
and a humanities talk:
"The Last Medieval Scribe: John Colyns and the Death of Mixed Manuscripts"
by Dr. Seth Strickland 
Joseph F. Martino '53 Lecturer in the Dept. of Literatures in English 
Go to https://publicworks.info/ for program info! 
Bring a friend, make a friend, ask an expert, and drink a beer!