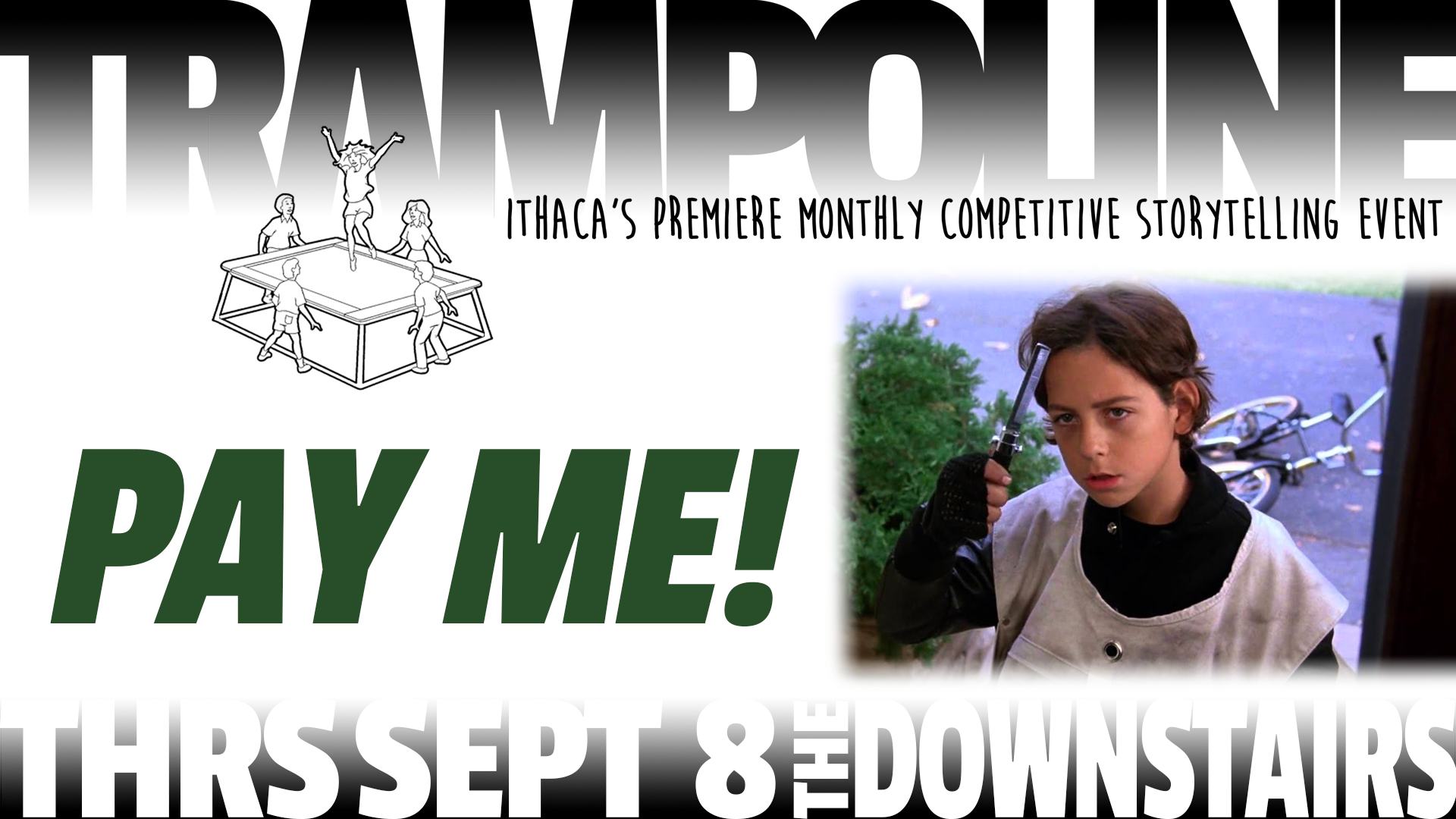 Show up. Sign up. Tell a 5-minute personal story, without notes, based on this month's theme: "PAY ME!" and be judged by your peers.
Your 5-minute story can be about any personal moment that relates to the theme - maybe it has to do with that time you chased down a client across state lines or were stalked by very determined paperboy... we dunno, it's your story!
Whether you decide to participate in the storytelling, as a judge, or just enjoy listening to the stories, we are THRILLED to gather at The Downstairs. And, of course, there will be ducks.
$5 Cover - cash or card at the bar.