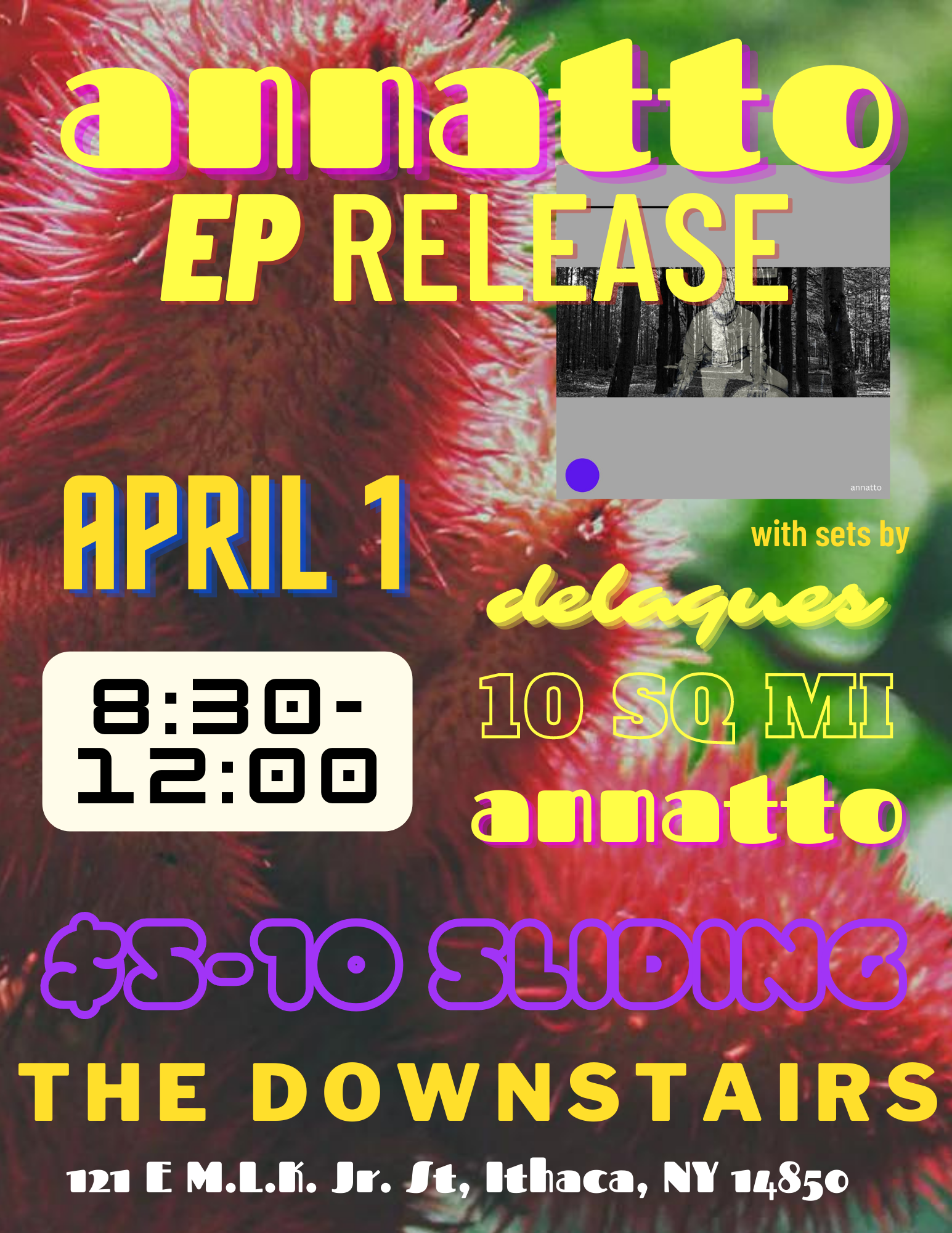 Get ready to rock out all month long at The Downstairs in Ithaca, NY! Annatto, the beats and vinyl mastermind, is taking over the joint for the first four Saturdays of April, each with a unique and unforgettable theme that will blow your mind. Annatto and friends' "April Jewels" offers electrifying music and immersive entertainment in an intimate listening room with a high-quality atmosphere and libations.
Get ready for a night of electrifying beats, funky pop, and unique jazz-based hip-hop grooves at The Downstairs on April first! Join us as we celebrate Annatto's second EP release, featuring immersive visuals to enhance your experience.
Delaques: Known for their signature blend of ethereal jazz and hip-hop influences, Delaques sets - and breaks - the mold for future music. 
Annatto: This beats-based producer and artist will showcase tracks from his EP "April Jewelz", taking you on a journey through his intricate and captivating soundscapes and immersive video.
Ten Square Miles: This funk-pop outfit boasts dueling keyboards, a commanding lead vocalist, and give or take ten square miles of earth-moving grooves.
The show is sliding-scale with tickets priced at $5-10! You'd be an April Fool to miss it.
Join us on April first from 9:00-12:00 at The Downstairs and let the music move you!